Reiter
Working with the ILIAS Learning Platform
ILIAS Learning Platform - Integrated Learning, Information and Work Cooperation System
About ILIAS:
The learning platform ILIAS is the central learning platform of the University of Freiburg. Due to the central accessibility of course rooms and materials, students can learn and work more independently of time and place, also from mobile devices.
ILIAS is a clear, easy to use platform that offers you a wide range of possibilities to design your courses with e-learning elements. As a lecturer, you are supported by a number of functions:
Functions, advantages and technical requirements
Independent creation and administration of course rooms

Providing content online and with password protection

Uploading, managing and creating teaching and learning materials

, e.g. files, learning modules, wikis, literature lists, e-tests and exercises - independent of time and place via your browser

Support of cooperative forms of learning

via virtual working groups, wikis, blogs and etherpads

Alternative pass/fail and graded assessments

, e.g. via e-portfolios, wikis, blogs

Interactive videos

with integrated questions, commentary options etc.

Online submission

of exercises, term papers, portfolios, possibility to assign deadlines

Communication

between lecturers and students and among each other via the integrated mail and message system and via forums

Mobile access

via your tablet or smartphone using the ILIAS app

Appointment management

via the integrated calendar
Any Questions?
If you have any questions, please contact: ilias@rz.uni-freiburg.de
Phone + 49 (0) 761 203-4600
We will be happy to advise you.
How does it Work?
ILIAS offers a wide range of digital possibilities to support your individual teaching-learning scenario. Here you will find course templates for you to copy, as well as profiles of tools and functions with short descriptions, application scenarios, examples, detailed instructions and, if necessary, video tutorials for all items and many functions.
Help and support
If you have any questions about ILIAS, you can reach us ...
via our Forum, where you will find many already answered questions about ILIAS, and where you also have the possibility to ask questions yourself.
via the e-mail address ilias@rz.uni-freiburg.de.
In all other cases, please contact us via e-mail to
elearning@rz.uni-freiburg.de
.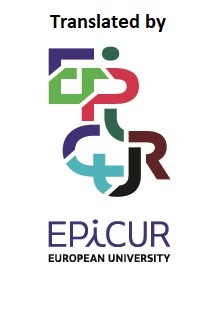 Further use permitted: "Digital Teaching Toolbox" by E-Learning Department, University of Freiburg is licensed under a Creative Commons Attribution-ShareAlike 4.0 International License.
Zuletzt geändert: 03. Apr. 2023, 15:09, Gayer, Claudia [cg301@uni-freiburg.de]