Reiter
Good Practice
Examples of successful implementations
At the University of Freiburg
Examples of successful implementations of teaching-teaching scenarios at the University of Freiburg can be found among the
winners of the IDA Award
, the
E-Learning Award
, the graduates of the
E-Learning Certificate
or the
Hochschuldidaktik-Zertifikat des Landes Baden-Württemberg
(University Didactics Certificate of the State of Baden-Württemberg).
Exemplary implementations that were presented e.g. at the annual practice day of digital teaching or at university didactics events, can be found in an ILIAS data collection by clicking on the button above. In the data collection, there are links to recordings of presentations of the award winners or accompanying materials. It can be filtered according to the respective subject area.
Please contact the E-Learning Department if you would like to share your own practical example in this context with members of the University of Freiburg.
At German universities
For advanced users, who would like to receive specific suggestions, we recommend taking a look at the
Digital Learning Map of the IWM
(Leibniz Institute for Knowledge Media). It shows teaching-learning scenarios that use digital media and are used at German universities.
The Digital Learning Map now contains 136 practical examples, which can be displayed filtered by search terms relating to problems, degree of virtualization, and learning content from a specific subject area. It also contains detailed descriptions of approaches to solving specific teaching problems and media properties to support the learning process.
Use the collection to get inspired by new ideas, get in touch with the contact persons, or share your own practical examples.
Help and support
If you have any questions about ILIAS, you can reach us ...
via our Forum, where you will find many already answered questions about ILIAS, and where you also have the possibility to ask questions yourself.
via the e-mail address ilias@rz.uni-freiburg.de.
In all other cases, please contact us via e-mail to
elearning@rz.uni-freiburg.de
.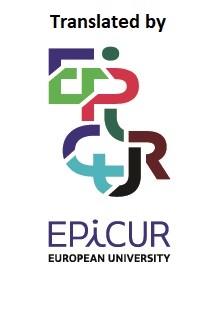 Further use permitted: "Digital Teaching Toolbox" by E-Learning Department, University of Freiburg is licensed under a Creative Commons Attribution-ShareAlike 4.0 International License.
Zuletzt geändert: 03. Apr. 2023, 10:08, Gayer, Claudia [cg301@uni-freiburg.de]