Reiter
Embedding Videos
Embedding Videos on ILIAS
On ILIAS, there are different possibilities to provide videos for students. Which option is best suited for this depends on whether you want to provide a video that is already available on the internet (e.g. on YouTube, Vimeo or similar) or whether you want to upload your own video. On the other hand, the videos are displayed differently, depending on how you integrate them.
Technical framework conditions for video recording:
Format 16:9
Ideal resolution: 720p (1280x720)
Video codec: h.264
Container / file format: .mp4
Technical framework conditions for audio recording:
File format: mp3 or m4a
Bit rate: min. 192kbps
Sampling rate: 48 kHz
Possibilities to integrate videos into ILIAS courses via one of the two university video servers:
Note: In the following variants, you upload the video directly to ILIAS. ILIAS itself does not have streaming functionality, so when you retrieve the video as an
progressive download
, it will play in the browser, but a download by viewers cannot technically be prevented.
Embedding using the ViMP Object: Larger video files or videos, which are to be integrated in different course rooms, can be inserted via the ViMP object. The video file will be stored on the video server of the University of Freiburg, can be set to be streamed only (without download link), and can only be accessed via a valid session in an ILIAS course (not public).

New

: Create and manage videos/recordings with Panopto: Since April 2020, we have connected a cloud-based video service with the server-based video system Panopto. With this service, you can create recordings (adding sound to slide presentations or screen videos) directly from ILIAS and manage the videos. Similar to the ViMP object in an ILIAS course, externally created videos can also be uploaded to a Panopto folder, so that the videos can only be viewed by the course participants and, depending on the settings, only streamed (without download).
Options for uploading videos directly on ILIAS:
Please note: With the following options, you upload the video directly into ILIAS. ILIAS itself does not have any streaming functionality. When retrieving the videos as
progressive download
, it can therefore be played in the browser, but a download by the viewers cannot be technically prevented.
How does it work?
The following tutorials describe the procedure in detail.
Video Tutorials: Embedding videos on ILIAS (in German)
Further Tutorials (in German)
Related Topics:
The following pages may also be of interest to you:
Help and support
If you have any questions about ILIAS, you can reach us ...
via our Forum, where you will find many already answered questions about ILIAS, and where you also have the possibility to ask questions yourself.
via the e-mail address ilias@rz.uni-freiburg.de.
In all other cases, please contact us via e-mail to
elearning@rz.uni-freiburg.de
.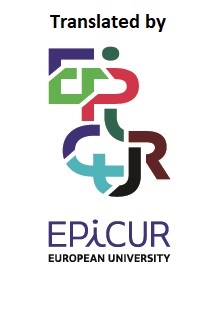 Further use permitted: "Digital Teaching Toolbox" by E-Learning Department, University of Freiburg is licensed under a Creative Commons Attribution-ShareAlike 4.0 International License.
Zuletzt geändert: 06. Mai 2022, 10:12, Hutz-Nierhoff, Dorthe [dh1076@uni-freiburg.de]